I have never been a person that only sees in pink. I am more one that first of all looks at the grey and how almost black it all seems. I truly envy those who can always look on the bright side of life.
Everyday we face challenges, bigger or smaller, that more often than we would like to admit, make us tremble, shake the root of our souls and make us wonder what will happen next. Doubt, fear, sadness, the feeling that there is a road we are traveling, not by choice but by (un)fortune. Where will it lead us? What can we do? Who can help us and share our griefs or not so good days?
At my wise, not anymore young but still not old, age I have come to the conclusion that you truly see the ones who love you when big challenges come into your life. It is when all seems blacker than the night, that the light is in fact brought by someone who cares and loves you. In different ways, bigger or smaller. That is not my belief really, is more my experience let's say.
Family, friends, from nearer or farer that gather around you to help, support, lend a hand or even a tissue paper for you to cry on. And no matter what happens, in general, the challenges that we face do make us stronger. Stronger in our belief that we are loved, that we matter, that we have actually made a difference in someones life big enough for them to care about us.
My family is my rock, it has been so since I can remember! From the days of falling down from a bicycle or being, literally, run down by a dog, they have been there for me thru thick and thin. Then, one day, 26 years ago, a young boy came into my life. We dated, we married and grew a family together. Better said, we are growing our family together. He has become my strongest rock, my shelter and my support. Together we have faced quite a handful of challenges. Big, bigger and small.
Raising a family is the biggest challenge in my life. A good, delightful, amazing adventure but that also is enormous in complexity, in doubts of what is or isn't right, how we should or should not raise our children. Even if nothing major happens, it is an everyday pleasure but also an everyday worry.
But at the end of the day, I must say and admit, that I am proud! More and more everyday! The small nest we have created is gradually growing and gaining it's own wings.
I am not a very open person. I am even a little introvert in some occasions. So I tend to keep a lot (ok, ok, a whole gigantic mountain) of things to myself. But there comes the day when holding back just isn't the best or the right thing to do.
My rock has it's birthday today and somehow this year a gift and a birthday card, because of all the challenges he helped me thru this year alone, just didn't seem enough. And because I know no better way then shouting out this way how much I love, appreciate and cherish what we have, because this is the best way to tell you how honored I am to be your wife, grateful that you are my rock and truly in aw of what our love was able to generate, I write you this card.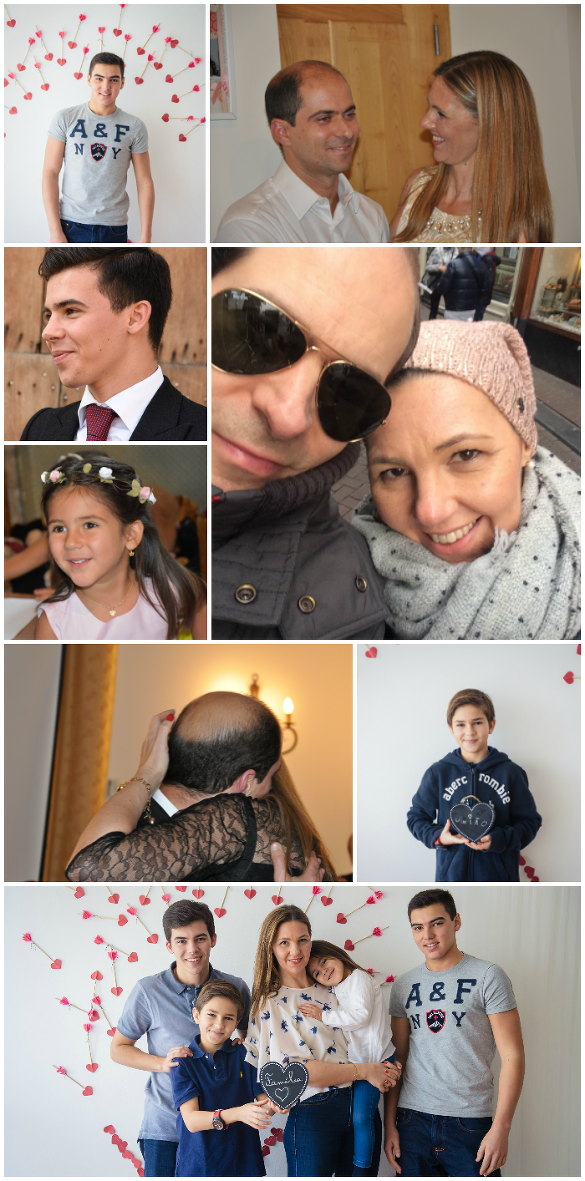 I am quite sure that when we are very, very old and asked what was our biggest challenge and our biggest achievement, this will be it: Family. May God bless us with the serenity, health, wisdom and love needed to keep these smiles coming. They are a sign of the happiness, trust and sense of belonging and love that we all share.
I love music! And if one searches a little, we end up finding a lyric that says what we want to say. So my darling husband, Happy birthday and if, on your birthday, I can ask for just one thing, may this be it!
Because life is a story worth sharing, thank you for being part of mine!