I am quite sure that, even if not visible, we all have scars. Some of them are very real, result of small (or big) accidents, surgeries or other misfortunes. Others are left deep inside of ourselves, unseen, unwitnessed. These come about when we suffer, when life treats us poorly, when what we thought was true turns out to be a lie. They both are there to remind us of hardship that has passed. Yes, passed.
I can still count mine and make a "report" on how they got to come about. Everyone of them has a story. Each of them tell me that I made it thru. Don't let this text fool you into thinking that I loved to get them! Or stay with them. But they do remind me that I lived to talk about it.
Some of these scars are the result of scares, things we didn't wish happen. I have had my share of those and as a Mother I know that life will grant me plenty more of them, hopefully with an happy ending. Somes have a funny way to show themselves: they become wrinkles or white hair!
November, for the past years has been a sweet and sour month for me. It is filled with happiness because two of my children were born during this month and the celebration of their live is always a joy. But they have brought me two of the biggest scares of my life! One left a scar, the other, hopefully, nothing more than a wrinkle.
But if you are as lucky as I am, three things get you thru these times: God, Family and Friends. Yup, they all deserve a capital letter! So today, from my small space in the blogosfere, I send a huge THANK YOU to them all.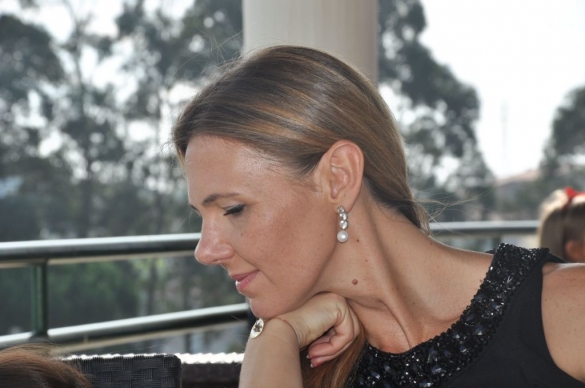 If you are a reader of this blog, you know I love music. I listen to it all thru my day. It was my love for music that made me go back to Ballet. It is part of who I am. So, for me, the best way to say to someone I love them is with music. Unfortunately though, I was not given the voice of an angel  so I will spare you my interpretations. Instead I leave you with two songs. One of them is a bit cheesy but well we all have a little corny side, right?
Because Life is a story worth sharing, Thank you for sharing yours with me!