Well, when all those years ago Yolanda named me Miss Lacitos I just should have thought about the obvious. But I didn't. I kept my bow trademark and making to my projects and classes.
I was probably cursed and named after some not nice animals, in of course the gentlest of ways, by some of my students who I insisted made The perfect bows. In good honest truth, everything does look better with a bow, either a quilted bag or a scrapbook mini album, so the reason is on my side!
So when the idea of bringing Miss Lacitos to life as a brand started coming together in my head I was amazed to see how I had so terribly failed to see the obvious! How come an expert in bows wasn't making them for a living (sort to say)?
And that is how Miss Lacitos finally left the blogosfere and entered the real world. The first step is done, others are on the way…but that is another story for another day!
For today, I would like to introduce you to the Miss Lacitos display of Bows or Lacitos or Laços!!!!
Six different bow types, available in different colors, for girls big and small! And yes they all have some very+important+to+me+girls+names! They are all hand made by myself, all tied and knotted as I have done my entire life, stitched with love and care so that they can be worn with pride!
From the simplicity of Maria, to the complex Leonor, passing by the classic Matilde and finishing with the winter themed Beatriz, there is certainly a bow for every girl! Let's not forget of course the bow with a capital B, Carolina, that looks amazing on girls from 3 onwards and the ever so fashionable Benedita!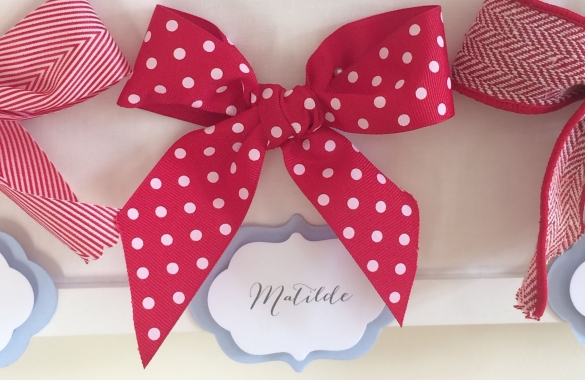 You can order them online, thru my NEW facebook page, buy them at 512 Ideias or at Patuska, a children's clothes store in Foz, Porto. To Patricia from Patuska, thank you for being my first official client and to Benedita, the young girl who, mark my words, will give cards in the entrepreneur world, for making me believe I could do it.
I will load all the colors you can choose from in a couple of days (just need the weather to improve a little so I can take some decent photos).
But well you know me, so more models to follow these soon! Oh and yes, Miss Lacitos is so much more than just pretty bows! But for that you will simply have to stay tuned….
Because life is a story worth sharing…..just put a bow on it!