Feliz Dia Internacional da Mulher!!! Um dia em que celebramos a Força, a Energia, a Dedicação, a Amizade, o Amor e tantas coisas que fazem das mulheres seres únicos e muito, muito especiais! A todas as mulheres que seguem este pequeno canto, um dia muito feliz! * Happy International Women's Day!!!! Today we celebrate the Strength, the Energy, the Dedication, the Friendship the Love and so many other things that we, as women have and share in a special and unique way. To all the women who follow this small corner, I wish a very happy and amazing day!
E porque neste dia temos mesmo de festejar, espero que a Alzira Gonçalves, a Ana Sousa e Catarina Costa Leite fiquem muito contentes neste dia ao descobrirem que foram as vencedoras do passatempo Planner Mode! Espero por vocês na 512 Ideias, no Sábado dia 12, às 11h00. Parabéns! * Nothing better to start of the day then let three lovely ladies now they won a spot at my next class! Alzira, Ana and Catarina I am counting with you on Saturday the 12th, at 11 a.m.
No meio de estar a fechar mais um número da Love Crafts e a preparar algumas surpresas e mudanças, o tempo de facto parece nunca chegar! Passei o Sábado a fazer uma das coisas que mais gosto: ensinar! E apesar de não ter decorado o nome de todas as senhoras que estiveram comigo na Papelaria Modo nesse dia, não podia mesmo deixar de dizer a todas e em muito especial à Anabela, à Fátima (ou é Fernanda), à Sandra e ao Pedro um muito, muito obrigada! * It always gets hectic when I am closing another issue of Love Crafts and at the same trying to prepare some changes and surprises. Time really seems never to be enough. I spent last Saturday doing one of the things I love most: teaching and although I can't remember all the names by heart, believe me when I say that you will not be forgotten! I have to say a special Thank you to the amazing team at Papelaria Modo: Anabela, Fátima, Sandra and Pedro. You always make me feel like I am home!
Este foi o projeto que fizemos nesse dia e que irei repetir no próximo dia 22 de Março na 512 Ideias. Gostam? * This was the project I taught last Saturday and that I will repeat again on the 22nd at 512 Ideias. Do you like it?
Não sei porquê mas sempre tive um "fraquinho" por capas de argolas. Mesmo hoje adora capas bonitas e fujo de arquivar papel em capas aborrecidas! E depois podemos fazer tanta coisa em pouco tempo e usando restos de papel e decorações de Scrapbooking como nestes casos! Podemos mesmo colocar alguma palavra ou frase inspiradora nas capas para nos ajudarem a focar, a tomar atenção, enfim, a ajudarem a lembrar o que é o melhor de nós. * I have always had a thing for binders. Don't ask me why but even today I run away from boring black folders. And there is so much you can do to decorate these pieces just by using scrapbook paper pieces leftovers. You can even add inspiring words and phrases to each binder so that they help you focus, pay attention and remind of the good and awesome person you are!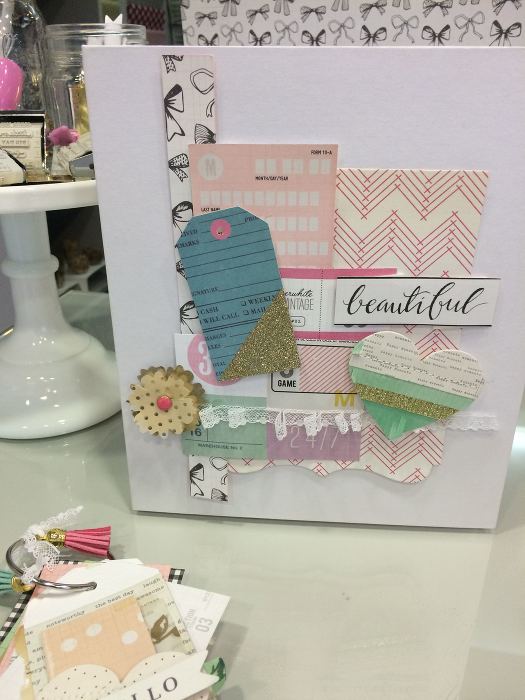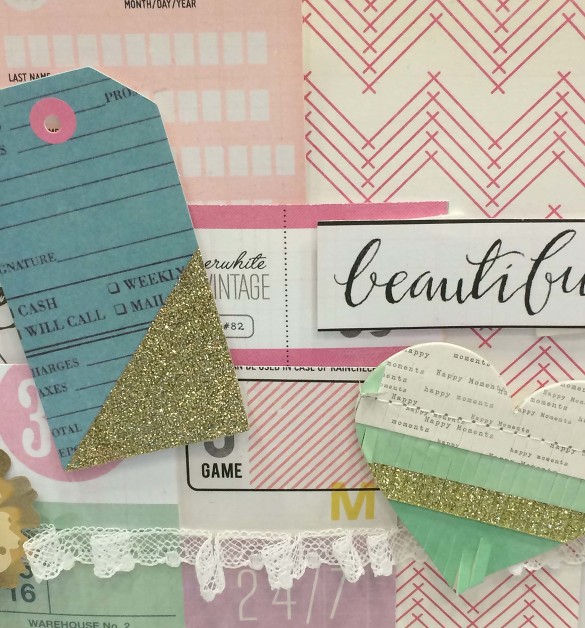 Acima de tudo e no dia em que celebramos a Mulher, lembrem-se que vale a pena perder tempo a ganhar e viver momentos únicos com aqueles de quem gostamos! Depois só temos mesmo de imprimir as fotografias desses dias e fazer com elas um Mini album com etiquetas. Adoro esta ideia e nos últimos tempos já fiz 6 destes pequenos conjuntos! * Above all, on the day we celebrate Women, remember that it is worth losing time collecting beautiful moments with the ones we love. Then, print the photos of the memories created by those moments and make a Tag mini album. I love this idea and recently I have done 6 or so of them.
Nada melhor do que uma música que ajuda a despertar a mente e aquecer a alma por isso aqui fica uma pequena melodia para este dia tão especial! * There is nothing better then music to wake the mind and warm the soul so here is a tune to celebrate this special day!
Porque a vida é uma história que vale a pena ser partilhada, obrigada por fazerem parte da minha! * Because Life is a story worth sharing, thank you for being part of mine!